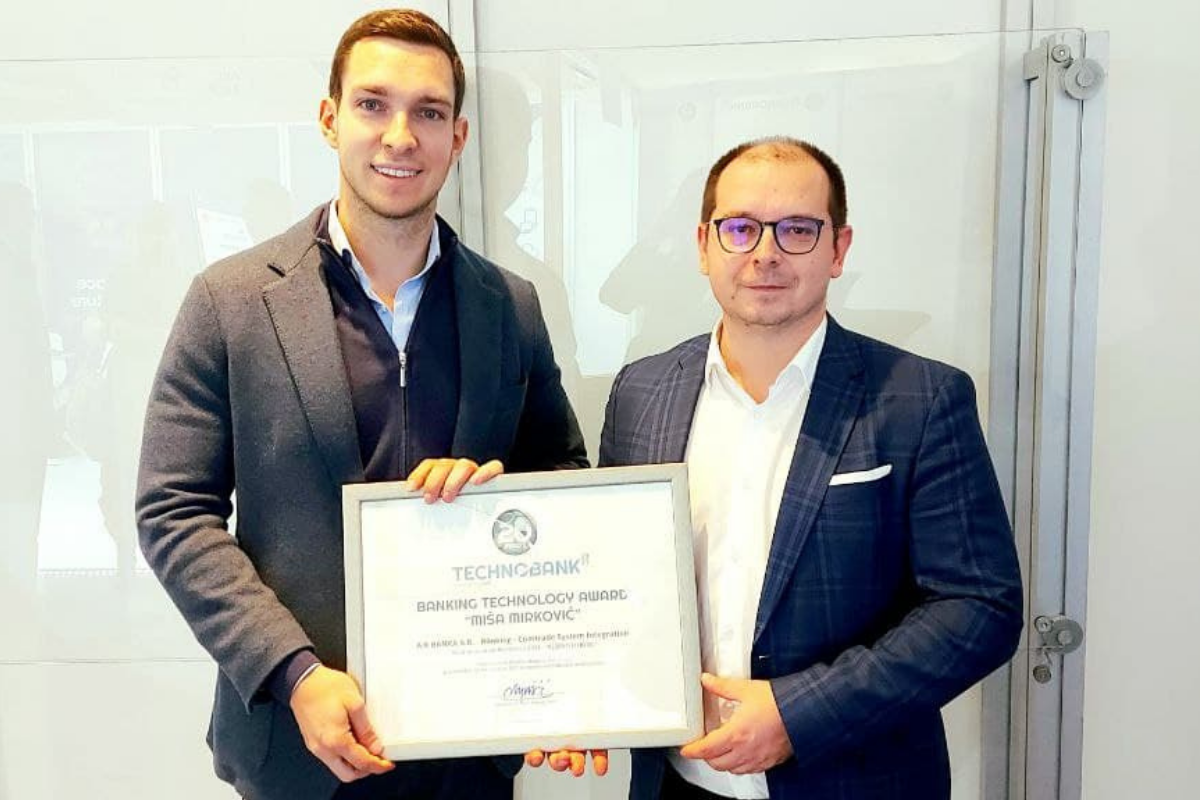 Most Innovative Product – Banking Technology Award "Miša Mirković"
This award is presented for the contribution to the development of the banking technologies and their application in the practice and is given for the most innovative technological solution which has been applied during the previous year. 
In accordance with the digital transformation strategy, AIK Bank, in cooperation with partners, Blinking and Comtrade System Integration, has successfully implemented a project called "Resolved on the go". This made AIK the first bank in our territory to provide most of its products, up till now available only in branches, accessible online to all existing and future clients.
Respecting their client's needs for the services and products to be available 24/7, AIK Bank has followed the trends of advanced banking by developing its services for digital use. Thanks to the excellent cooperation and spot on coordination, AIK Bank managed to execute the project in just 4 months.
Resulting partnership enabled AIK Bank clients to prove their identity in a seamless way online, without going to the bank's branches. Clients can now apply for various banking products – account opening, credit card, cash loan or refinancing loan. The process is completely online, from checking the validity of the biometric document, all the way to signing the contract documentation.
For the first time in Serbia, with the help of the Blinking Identify solution, advanced artificial intelligence technology was applied in the automated validation of personal documents of citizens, ownership of documents through biometric characteristics and automatic process control when taking a service or product.
The process begins by checking the validity of the personal document, then through photographing the user, the biometric characteristics are extracted, which check the liveliness and cross-match the photo from the personal identification document. As a step further, real-time remote video identification stands out, as well as electronic signing of documentation (enabled by Blinking). Depending on the product itself, steps are defined in accordance with the regulations of the National Bank of Serbia, and some of them are: loan calculator, pre-contractual documentation, different types of consent, signing documents remotely, etc.
We are excited to share this superb news and award with our partners AIK Bank and Comtrade System Integration and we are honoured to be recognized by AIK as their trusted onboarding partner.