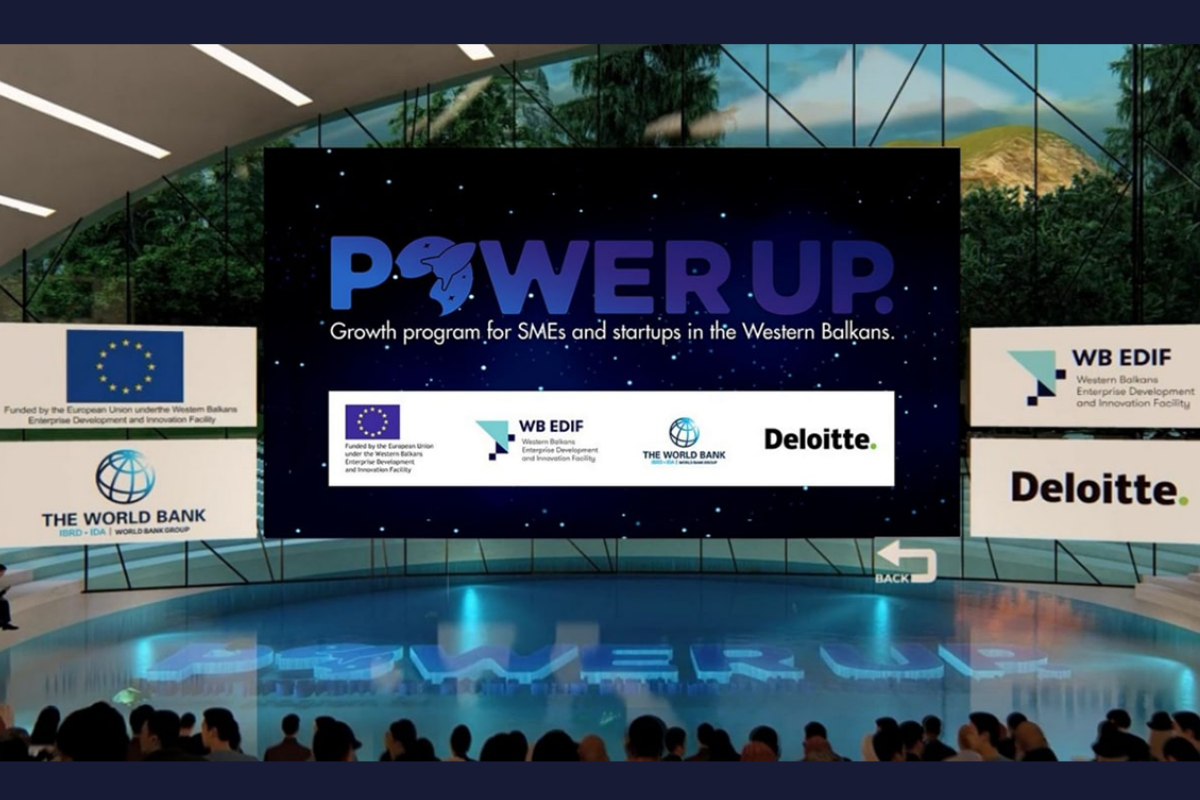 Blinking among the winners of the PowerUP program
Project was launched by the World Bank in March 2020 and is funded by the European Union under the Western Balkans Enterprise Development and Innovation Program (WB EDIF), and is being implemented with the support of consulting firm Deloitte.
Eleven finalist companies, along with over 200 other participating companies from Albania, Bosnia and Herzegovina, Montenegro, Kosovo, Northern Macedonia and Serbia, have previously been part of a multi-month training program aimed to support companies in further business growth and development, and which aimed to increase their ability to attract investment and resilience to the crisis due to COVID-19.
Among the investors who were members of the jury at the final event were, among others, recognized regional Venture Capital companies such as J&T Ventures, Phil Rouge Capital, South Central Ventures, Meritus Investments Ltd, Prosperus Invest, Day One Capital, Gap Minder VC, Seedstar URU Capital and others.
According to the jury, the three most successful companies were presented with the "Western Balkans Entrepreneurship Award", and tailored business advisory support from local and regional experts from the world's leading professional services company Deloitte. The third place was secured by the company "Blinking", also from Serbia, which is involved in the creation of digital solutions for Digital Identity, Identity Verification and user data protection. 
Our COO Milos Milovanovic, who has played an active role since the beginning of the program, would like to share with us what this program brings to companies and what significance it will have in the further development of our company: 
"The development of a company is a challenging job and no matter how much energy you invest in education, there are always unexplored corners of that business that can sometimes greatly affect the fate of a company. Such specific knowledge can usually only be found in people who have already gone through that journey or in consulting companies that have gone through that journey with them. That is why this experience is very important and has helped a lot to overcome the everyday challenges that this job brings. It is also important to point out the connection effect that arises from participating in such programs with companies from the region that are on the same path.
Based on what we have learned, we will be able to better position ourselves on the market and to plan the development and release of our new products."
Source: https://www.bizlife.rs/finale-powerup-programa-za-podrsku-kompanijama-sa-podrucja-zapadnog-balkana/