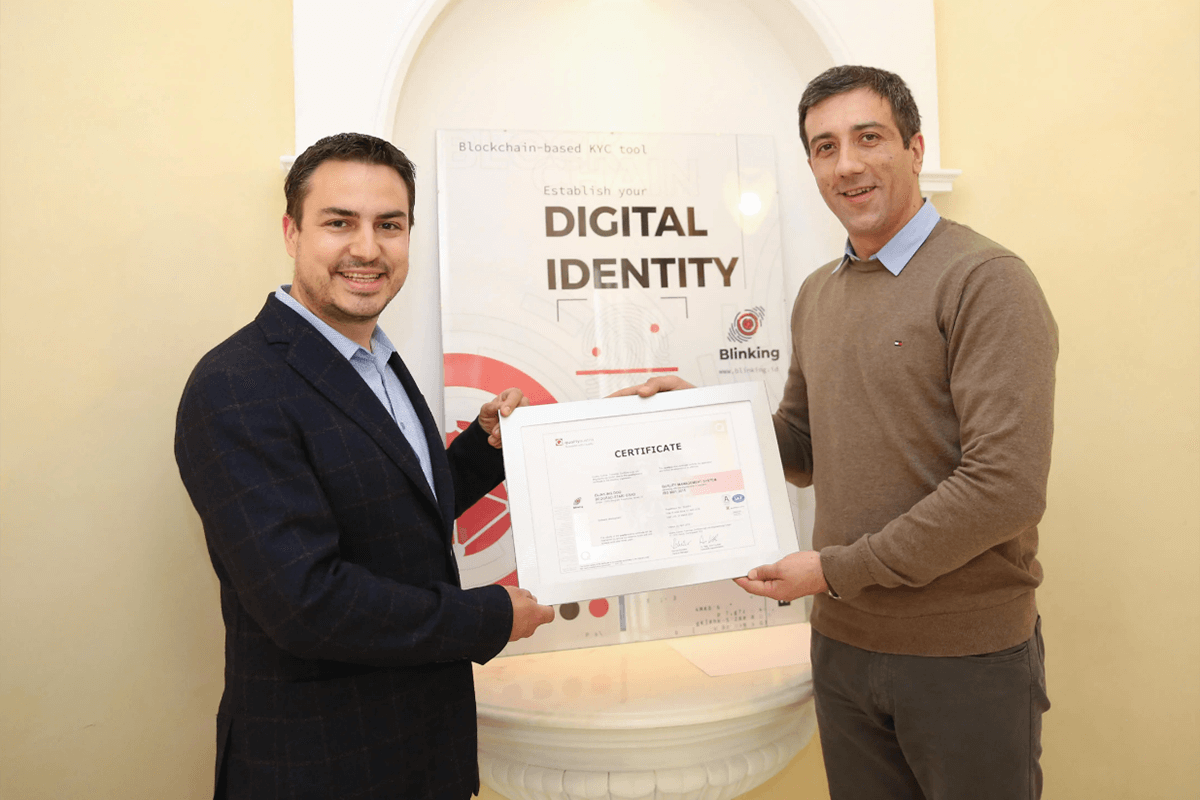 Quality confirmation:
ISO certification awarded to Blinking
Blinking was officially awarded ISO 27001 and 9001 certificates, which as proof of quality are awarded by the leading international company for certification, verification, and validation of products and systems, Quality Austria.
Representatives of Quality Austria presented the certificates that guarantee the valid business practices of the company to the Director of Operations and the founder of Blinking Miloš Milovanović.
ISO 27001 certificate confirms that the organization applies and continues to develop an effective Security Management Information System in the field of software development.
ISO 9001 certificate confirms the application and further development of an effective Quality Management System in accordance with the requirements of the standard.
The company Blinking started the process of ISO certification in mid-2018. This involved exhaustive and extensive processes of preparing, evaluating, and creating documentation on all practices within the company, standardization of work, establishing responsibilities for each activity, and defining security procedures.