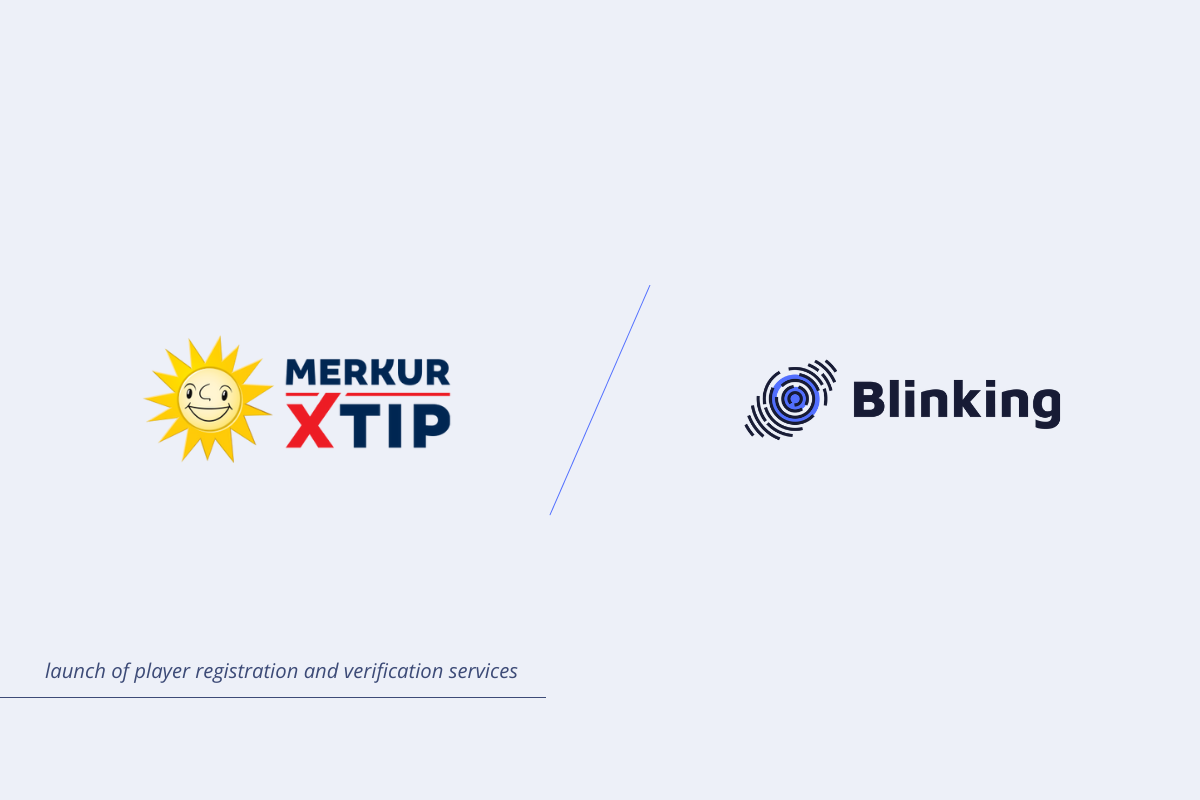 MerkurXTip Chooses Blinking Identify for Secure and Efficient User Verification
We are happy to declare the beginning of registration and verification services with renowned sports betting company – MerkurXTip. 
MerkurXtip, a prominent sport betting and gaming operator in Serbia, part of the Gauselmann family, a Germany-based company is dedicated to providing their players with a seamless, enjoyable, and cutting-edge multichannel experience. Most importantly, MerkurXtip prioritizes responsible gaming, catering to regulated online markets and utilizing technology along with a local network of land-based establishments.
As a company that always strives for the best for its players, MerkurXtip aimed to improve the process of player registration and verification, i.e. KYC (Know Your Customer) procedure. This included improving customer comfort while maintaining the highest standards of safety and security. That's where Blinking came into play, with a groundbreaking KYC solution in the sports betting industry – Blinking Identify.
The highlight of this partnership is dramatically minimizing onboarding time, errors, and manual processing. Furthermore, MerkurXtip got a powerful partner in the battle against underage betting and fraudulent activity.
By implementing this state-of-the-art solution, MerkurXtip enhances customer convenience while maintaining the highest standards of safety and security. Instead of going through a tedious and demanding process, the player can now confirm his identity and verify his account in a few clicks. In just a few minutes, a player can start enjoying their favorite sports betting options.
According to Nenad Aleksić, Head of Online Business at MerkurXtip, this partnership cements the company's position as a gaming operator that consistently delivers innovative gaming experiences and compelling original content, ensuring sustained player engagement and loyalty. To achieve this, several crucial elements must be in place, including swift player onboarding, robust KYC (Know Your Customer) processes, and a personalized, immersive, and rewarding gaming experience.
As stated by Miloš Milovanović, Co-founder and COO at Blinking, our collaboration with MerkurXTip signifies a remarkable step forward in the world of online gaming. By integrating Blinking Identify into their operations, MerkurXTip redefines the registration and verification process, setting new industry standards for convenience and security. I am sure that this is just the beginning and together we will bring further exciting developments in the world of sports betting.