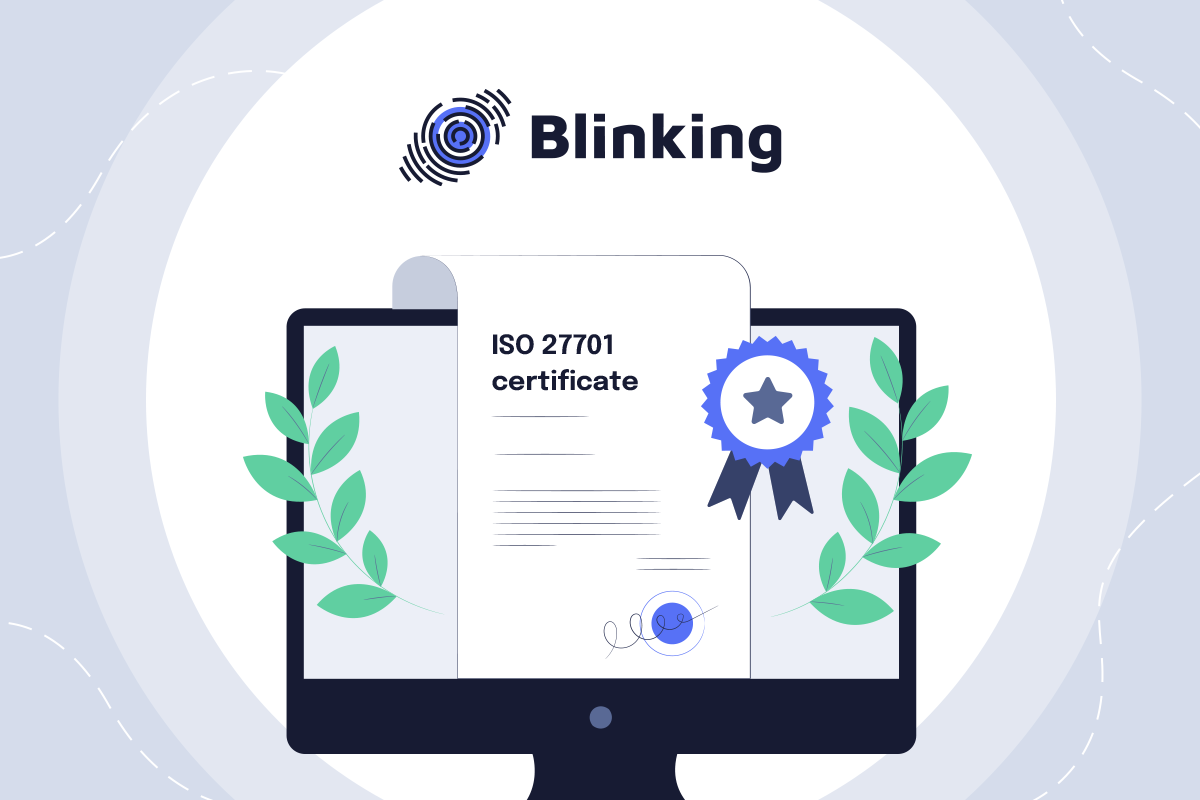 Improving customer satisfaction and trust with ISO certificate 27701
To ensure long-term compliance, many organizations face the challenge of implementing privacy in their organizational processes.
Across industries, we recognize our clients' growing demand to insure long-term sustainable privacy practices. The integration of privacy is predominantly triggered by regulatory enforcement, social responsibility and customer satisfaction. As a mean of achieving this ambition, ISO 27701 has been released in 2019 as an extension to ISO 27001 to insure specific privacy considerations as part of the privacy information management system (PIMS). ISO 27701 insures a way of structuring, monitoring and information processing and storing at the organization.
Employing these standards brings significant benefits for our clients, said our CTO, Miroslav Minovic. He further explains that our customer satisfaction and trust is improved since privacy processes and measures are defined, resulting in more consistent quality and privacy. He points out that definition and optimization of privacy processes results in reduced costs and fewer privacy complaints. Moreover, ISO 27701 can support organizations with demonstrating compliance through its evidence-based privacy program to regulators and other stakeholders, he concluded.
This said, we are proud to announce that Blinking is officially presented with ISO 27701 certificate. This, alongside with the renewed ISO 27001 and 9001 certificates, builds trust in managing personal information which enables full trust in Blinking as a certified company for privacy data management. Among others industries that will benefit most from this approach, Banking, Telecommunications and Insurance industries are on top of the list.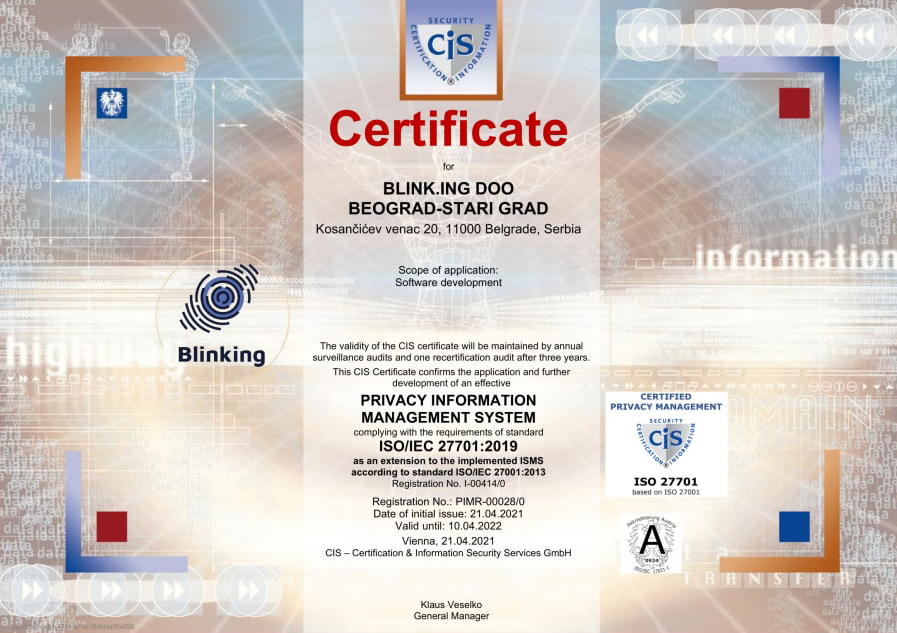 Alongside ISO 27701 we are proud owners of two more ISO certificates:
ISO 27001 certificate confirms that the organization applies and continues to develop an effective security management information system in the field of software development.
ISO 9001 certificate confirms the application and further development of an effective quality management system in accordance with the requirements of the standard.
Certificates were awarded by the leading international company for certification, verification, and validation of products and systems, CIS – Certification & Information Security Services GmbH.