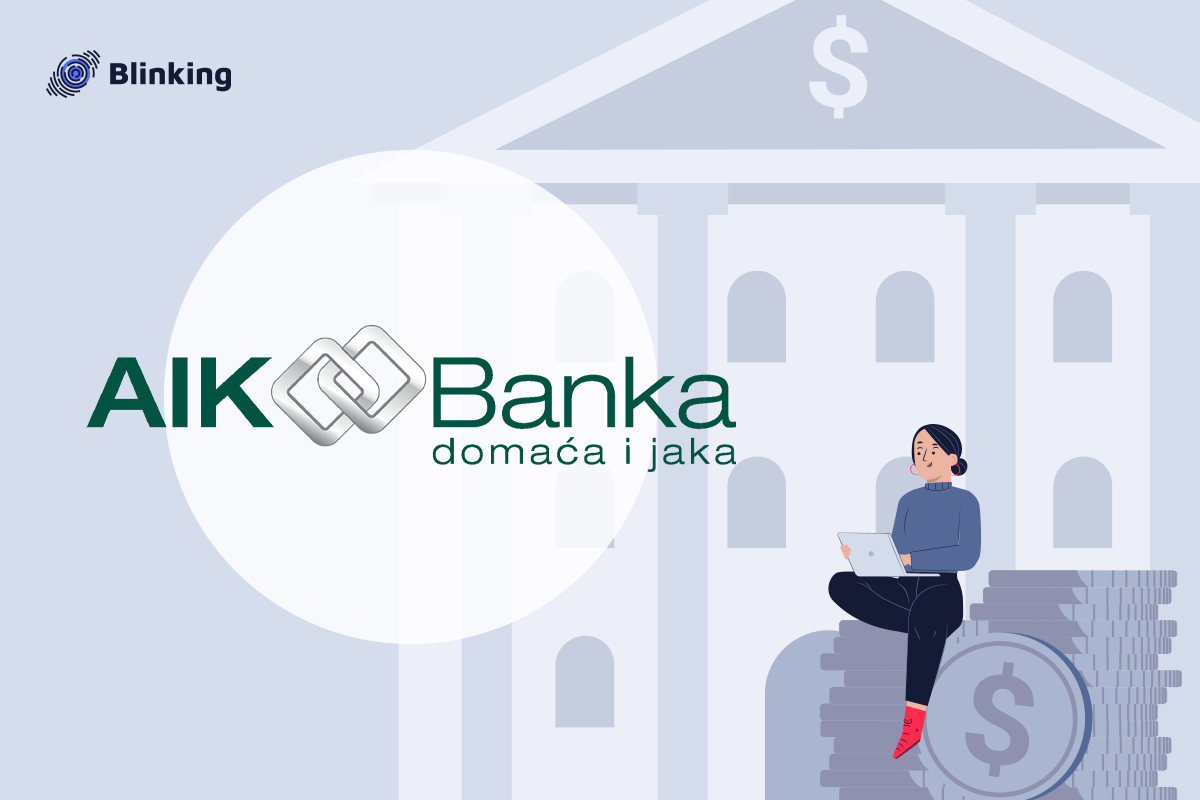 How can digital identity verification and user data protection improve your business?
Data collection and protection have been a hot topic in the public domain for months, not only because of frequent hacker attacks on companies, also because pandemic brought "forced digitization" and companies had to speed up and improve these processes in order to keep up, develop their businesses and furthermore take it to the next level. A similar conclusion was reached four years ago by two IT experts who believed that the model of manual collection of data and documents at physical locations or through insecure and unverified digital channels was outdated and unsafe. That's why they founded Blinking, a software company which develops solutions for digital identity, identity verification and user data protection. One of the founders of this company, Miloš Milovanović, explains how the Blinking platform actually works and how it can improve the state of the economy.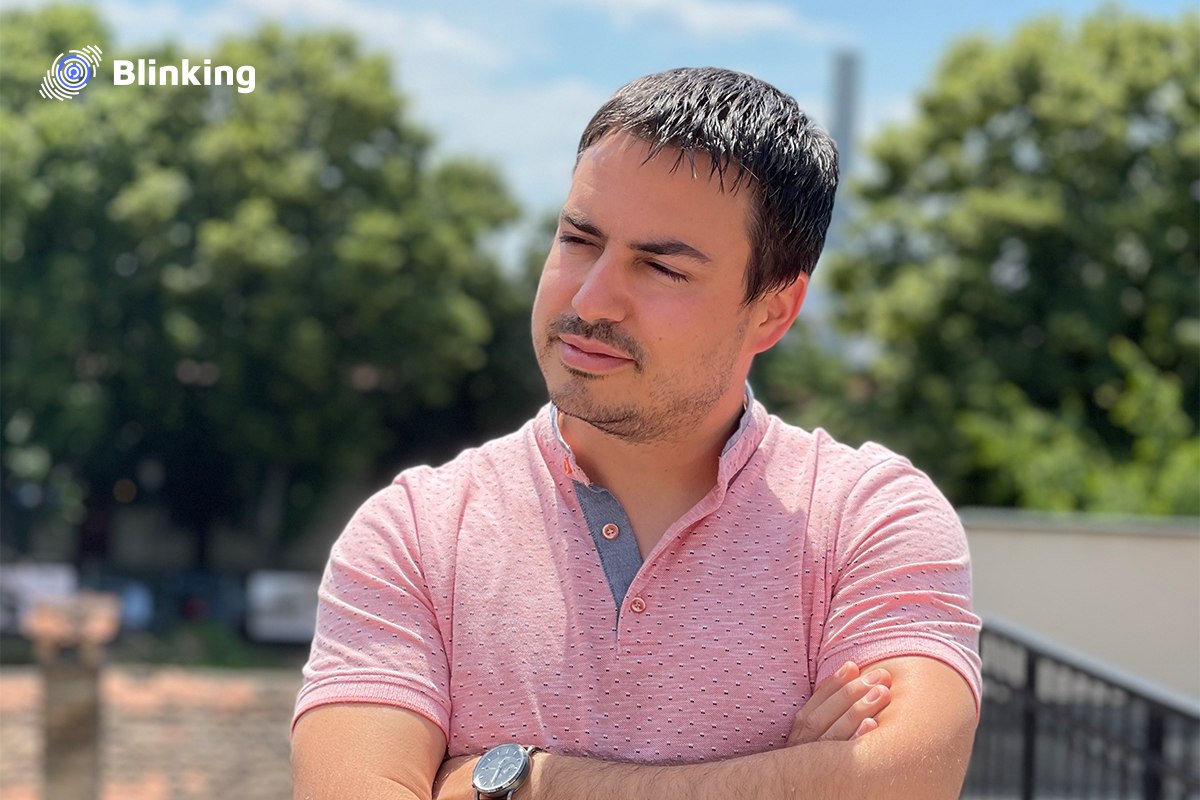 Has the pandemic made any significant changes to the way large companies operate?
Miloš Milovanović: It has influenced the acceleration of some existing trends, one such is the digitalization progression. Over the past decade, business organizations have invested in increasing the number of their branches, and now they are mainly investing in improving their digital services. 
Because of that fact, banks, insurance companies, telecom operators, even bookmakers, are not chosen on the basis of location or courtesy of employees, but on the basis of affordability, diversity of offered solutions and the possibility of accessing their content online.
Successful organizations are already strategically using digital technologies to automate their processes, creating new services and values for customers who want their service and product to be available 24/7. They are innovation oriented, agile and adapt their organizational structures according to the needs of their clients.
Take the banks as an example, a survey conducted by Deloitte Central Europe 2020, included 318 banks in 39 countries, shows that as many as 60% of banks shortened their working hours during the pandemic or were forced to temporarily close their branches. On the other hand, there were those who saw the potential for the business development and quickly adapted to the new rules of the market – they implemented complete digital processes. As many as 34% of banks have introduced account opening through digital channels, and 23% of them have gone a step further and enabled the identification and verification of their customers remotely.
Some of the companies did this transformation with the help of similar software solutions…
Miloš Milovanović: Numerous innovations in this business area were created thanks to fintech companies like Blinking, which bridges the gap between today's client and yesterday's system with physical counters. No matter how complex the process of acquiring a product or service, in example lending or refinancing loans with banks, our technology allows the process to be completed online, without physical presence. This is both time and budget savvy for the companies that use this kind of software solution.  
For example, our Blinking Identify solution changes the rules in all industries that need to identify and verify their customers online. Companies that rely on our platform get a reliable, secure and easy way to verify the identity of their users, while their clients retain ownership and control over their own private data, which is extremely important in times of great insecurity. 
Data security is imperative in the modern world. Blinking being aware of that fact enables its clients to get their products, services, contracts and offers to their end users online, through a process approved by the National Bank of Serbia, with the highest security standards and the best user experience. This is what end clients want, for the same reason as companies – time and money optimization. 
Who are your clients?
Miloš Milovanović: Financial institutions (banks, insurance companies), telecommunication companies, iGambling companies and all those organizations that need to identify their clients remotely and open new digital channels of communication with their clients, to make it easier for the clients get services and significantly reduce costs of client acquiring .
AIK Bank, for example, is the first bank in our market that, with the help of our technology, has enabled its customers to access most of its products online, without physical presence in the bank. For the first time, we have applied advanced artificial intelligence technology in the automated verification of citizens' documents, document ownership and automatic process control when getting a service or product. In addition to security and functionality, it is important to point out that this technology is available to everyone who owns a mobile phone or computer. It is easy to use, intuitive and does not require clients to have prior technical knowledge.
What is your product's advantage and why does it stand out from the crowd?
Milos Milovanovic: For a start, fast system integration. We offer companies the opportunity to design and adapt the product to their clients needs. We also offer them subsequent adaptability of the system in accordance with the client's inputs, after the product has already been deployed. In addition, the key advantage of the Blinking system is software that allows you to define products and services, and go live with the product in a couple of weeks. 
Our competition is predominantly in large western markets, they offer segments of technology that are present in our solutions, not a turnkey system like ours. It is a great advantage that in a relatively small market such as Serbia, there is a technology that is accessible to systems and can significantly contribute to digital transformation.
In your opinion, what awaits us in the future when it comes to the development of digital identity – to which extent can this area develop and how will its development affect our everyday lives?
Miloš Milovanović: Our clients are the flagships in their industries and we, through cooperation with them, develop and improve our offer and services. A few weeks ago, we launched a project that was the result of cooperation with AIK Bank, where with the help of our technology it is possible that a large number of services provided only in the bank branches can now be done completely remotely. Perhaps it is best that Bojan Pavlović, director of the direct channels sector of AIK Bank, say more about that.
Bojan Pavlović: In accordance with the digital transformation strategy, AIK Bank together with partners, Blinking being one of the most significant, has implemented a project that exhibits a large number of products, until now available only in the branch, entirely online, without the need for customers to come physically to the Bank. This would not have been possible without the process automation and implementation of the video identification system, which Blinking has implemented for AIK Bank.
However, that is just the beginning. The next step is that, since we already have a rich online offer for retail clients, we are also investing in the digitalization of the process for our corporate clients. We are also expecting the implementation of qualified certificates in the cloud environment and improvements in the field of electronic signing, then projects within data analytics, etc. In all these processes, we see Blinking as a reliable partner who, with his knowledge and innovation, can contribute to the further improvement of AIK Bank's operations.
Source: https://bif.rs/2021/06/kako-verifikacija-digitalnog-identiteta-i-zastita-korisnickih-podataka-mogu-da-unaprede-vase-poslovanje/