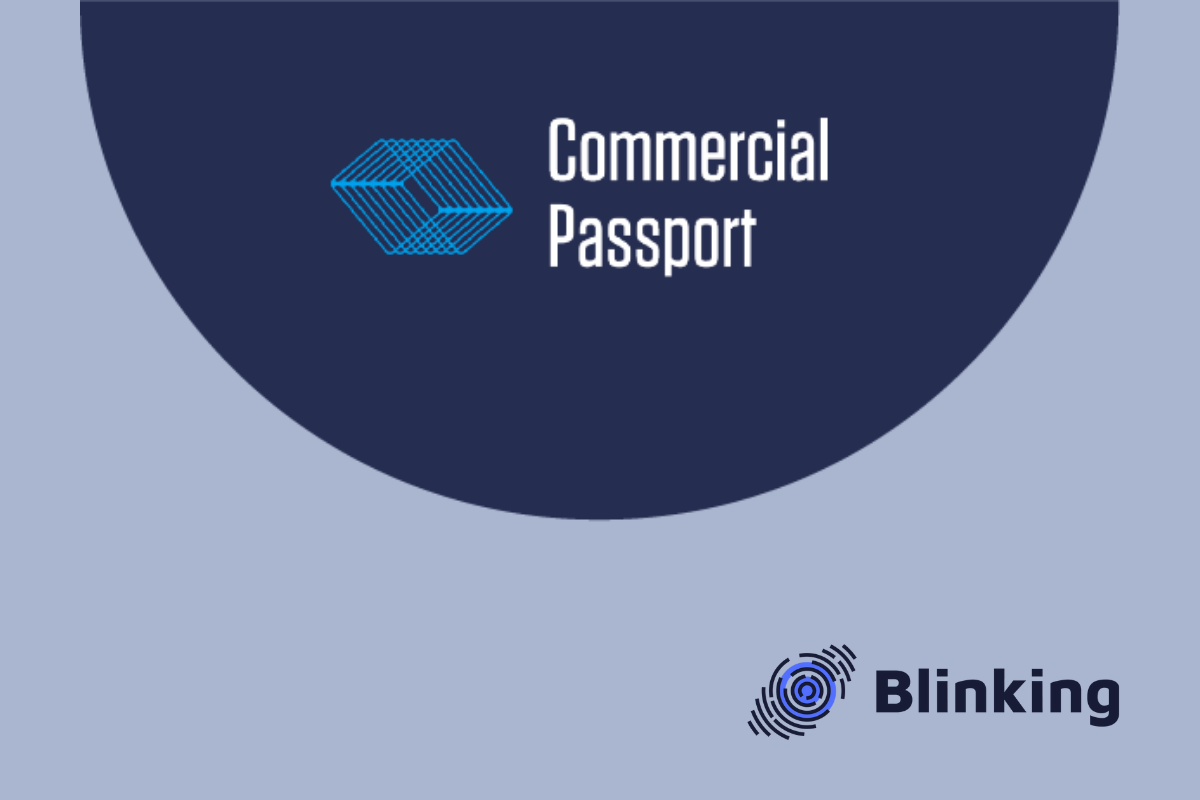 Commercial Passport – international KYC provider will employ Blinking Identify platform
Commercial Passport introduces innovations into its identification and verification system powered by the Blinking Identify platform. 
The company's services offer a secure repository and sharing platform for counterparty client due diligence and compliance processes, enabling a clear chain of custody for KYC documents through blockchain technology.
Commercial Passport platform delivers what risk and compliance departments need in terms of true certification for documents that comply with KYC regulations. With a high focus on output format for users. Most competitors don't understand the fear for financial institutions isn't just regulations, it's also cultural. When we remove the fear of not being in compliance we un-cuff them from their paper-based process and free them to use our digital tools.
The company offers application support in the due diligence process for businesses all over the world. They are a go-to place to find out who your business partners are. Their advanced KYC software solution is used to automatically create a company's portfolio – a Commercial Passport. Their growth path signaled the need for the frictionless yet robust partner in remote verification and identification field and Blinking came as the enabler of a simple process which delivers instant results. 
Previously, clients had to physically bring their documents for further clearance. Now clients receive a link from Commercial Passport to confirm their identity. Blinking Identity helps to overcome the physical barrier between the Commercial Passport HQ and clients. Now, it is possible to confirm the identity of various stakeholders in business systems online in just a few steps.
Commercial Passport cares about the security of its customers' data and strives for a safe and secure platform to verify their identities. In addition, the Blinking Identify platform brings them the best user experience.