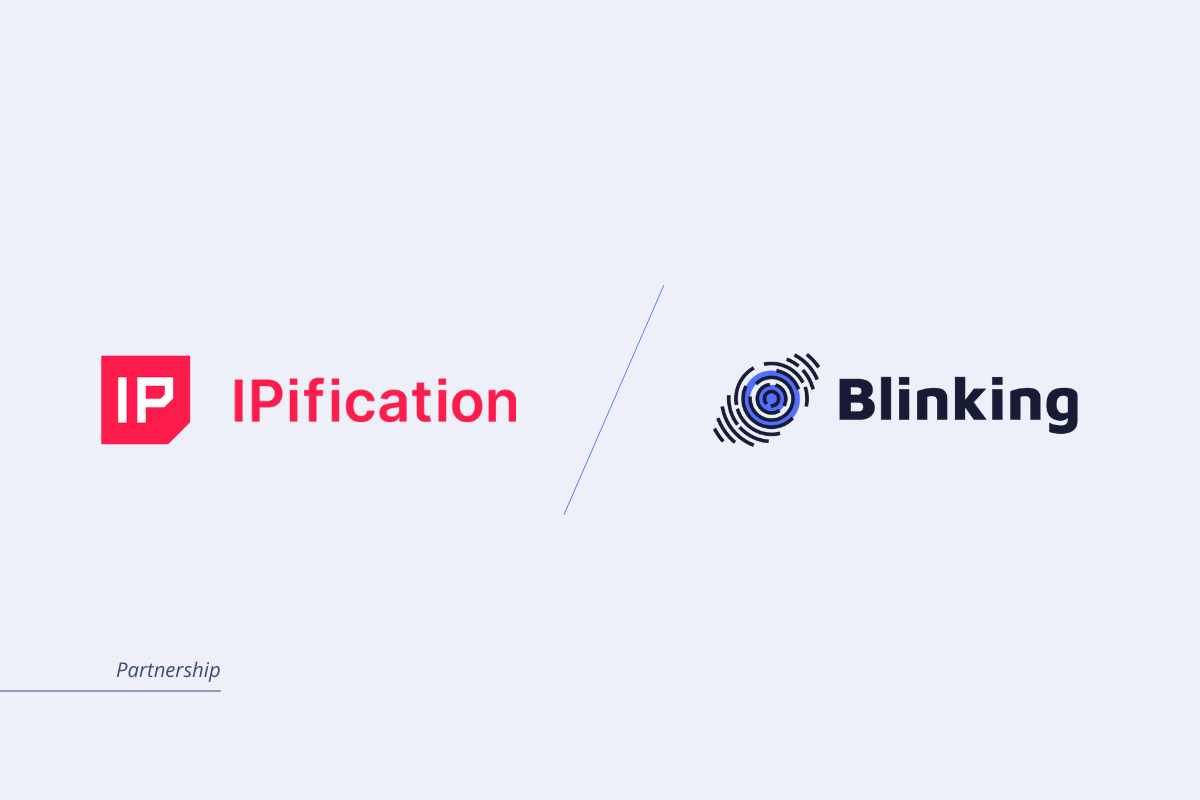 Blinking, the Provider of Digital Identity and User Onboarding Solutions, Partners with IPification to Further Improve the Security of Its Digital ID Platform
Blinking, the provider of digital identity and user onboarding solutions, is partnering with IPification, the global provider of mobile IP address-based authentication, user verification and fraud prevention solutions, to further improve the security of its digital identity platform. Blinking is adding IPification phone verification to its platform instead of SMS OTP. 
Blinking is the provider of a robust digital identification platform built with the "privacy by design" principles featuring multi-factor authentication, as well as KYC and AML checks. Its goal is to provide a one-stop shop for online products and processes with maximum security for businesses while removing unnecessary, repetitive due diligence required from users each time they want to use a new offline or online service. Together with IPification, and as an important factor of verification, Blinking included user's phone verification in order to help organizations no longer rely on SMS OTP for phone verification.
IPification provides mobile IP-address based identity solutions globally, including mobile authentication, user verification, and fraud prevention solutions. Its phone verification solution verifies users in milliseconds, and helps companies streamline their onboarding process in turn helping to increase their user acquisition rates. 
"By introducing an additional layer of identification verification, Blinking will provide added value to its clients. IPification enables us to offer our clients the ability to be more confident in their end users due to mobile phone ownership and plans used. This is critical for lowering risk and building trust between businesses and their customers." said Milos Milovanovic, Blinking Co-founder and COO. 
"IPification and Blinking have been playing for the same team, so to say, for some time now. So it's a great pleasure to join forces with them to provide secure and seamless user onboarding and mobility across digital services," said Stefan Kostic, IPification CEO. "Focused on improving the security of data to unprecedented levels while enabling a frictionless user experience, Blinking is the perfect partner for IPification." 
Blinking helps regulated companies identify, verify and onboard their clients and push them towards fully online operations while improving data security levels and speeding up the processes aimed at customer acquisition. Customers can easily, securely, and conveniently verify their identity and access client's remote services. We provide building blocks to our clients in order to create and optimize products and services online, enabling them with one vendor policy which drastically reduces time to go-to-market. Organizations relying on our platform receive a reliable, safe, and easy way of confirming their users' identity, while their end-users retain ownership and control of their own private data. Our clients' portfolio ranges from the financial industry (banking, insurance, payment institutions) to telecommunications firms, sports betting organizations, and so on, and it spans Europe and North America.
Blinking Patent "Authentication method for a client over a network" is filed in the European Union (EPO), United States (USPTO), China (CNIPA) and as an International patent file. Blinking is trademarked and copyrighted, and the company holds ISO 9001, ISO 27001 and ISO 27701 certifications.