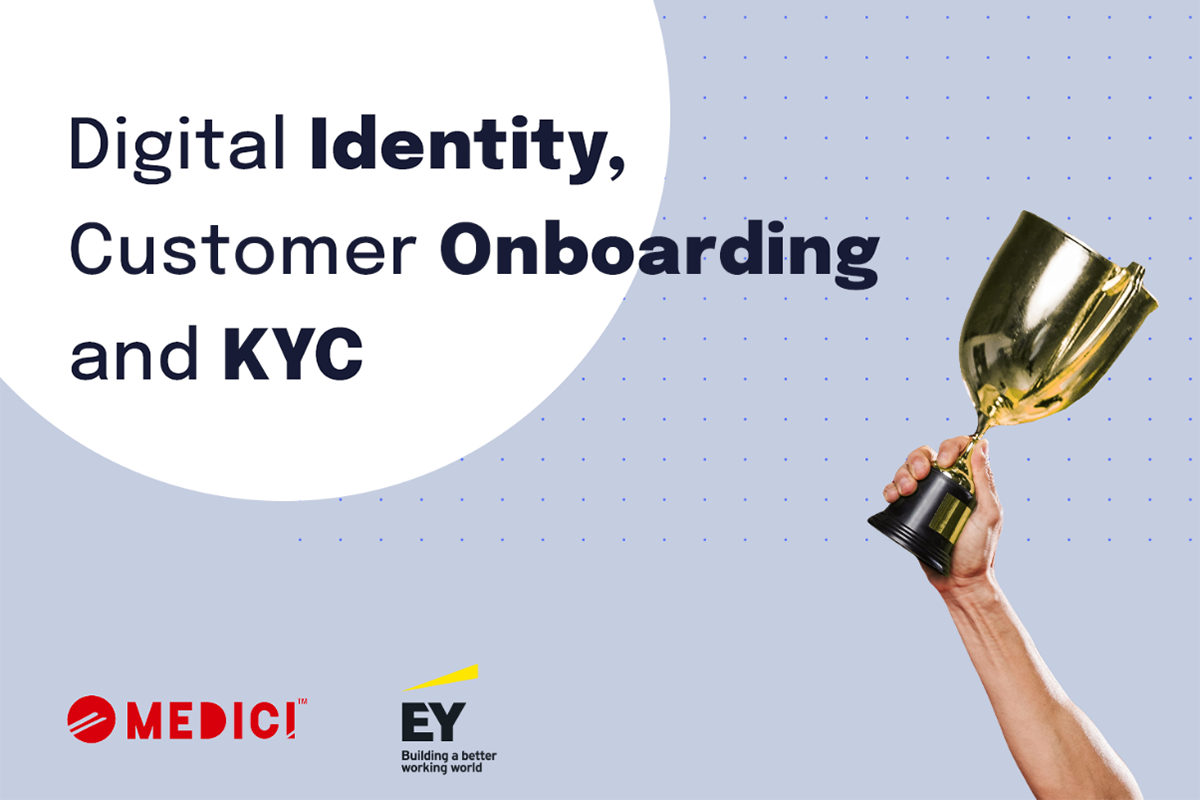 Blinking selected as a "Top 21 RegTech Company" & "Aspirant" in the Digital Identity vertical by Medici & EY
Medici and EY recently released a new analysis of the RegTech market. They identified the top 21 companies offering innovative Regtech solutions across different regions (EMEA, APAC, Americas) and segments. The report provides a detailed overview of the ecosystem and the industry.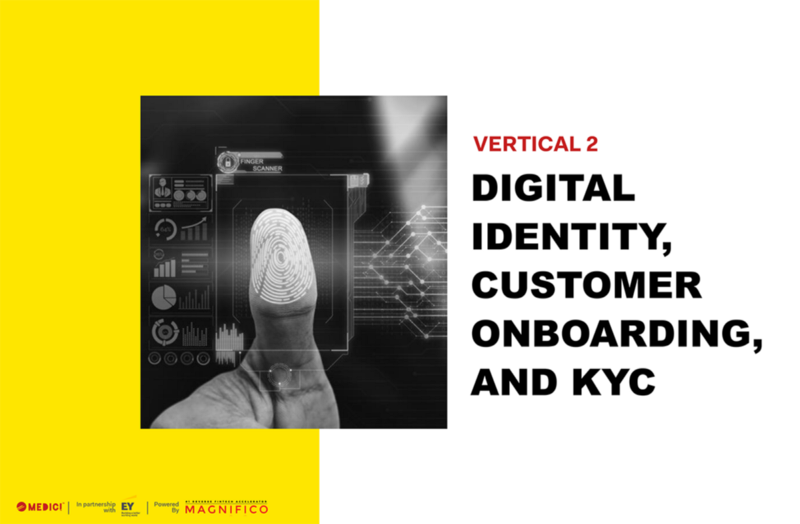 Seven RegTech verticals are outlined in the report, including AML/CF, Digital Identity Customer Onboarding and KYC, Compliance Management, Regulatory Change Management, Market and Trade Surveillance, Regulatory Reporting, and Risk Management. Each vertical features a matrix mapping the positioning of various regtech companies according to four quadrants — contenders, aspirants, big disruptors, and incumbents.
Blinking was selected as one of the top 21 RegTech companies and as an aspirant within the Digital Identity, Customer Onboarding, and KYC vertical. Aspirants are defined in the report as:
"Companies in this quadrant have started their growth journey in the market. The solutions of these companies use commonplace technologies and are being adopted by a limited number of companies and markets."
You can see the Digital Identity quadrant featuring Blinking below.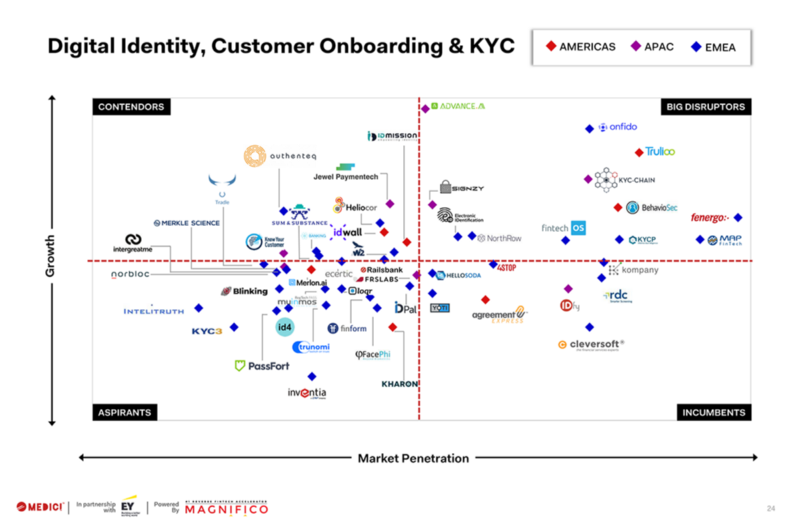 Digital Identity, Customer Onboarding and KYC vertical in which Blinking is placed is defined as through collection and processing of necessary information for customer onboarding, also for the purposes of KYC and Anti-Money Laundering (AML). Alongside this, we would ourselves also outline — the creation of verified or verifiable credentials for various purposes and digitization of customer experience in various segments and industries.
Joint conclusion by Medici and EY is that the need for innovative solutions capable to tackle regulatory complexity is clear and drive by the increasingly complex regulatory environment, especially in financial services organizations, which in turn has created the need to find more efficient ways to comply. Both costs and penalties are increasing while RegTech solutions offer a clear reduction in manual efforts and an increase in annual savings. RegTech is a constantly growing (and global) market with an estimated value of 55.28B by 2025 as mentioned in the report.
The full report can be downloaded here.
If you are looking to digitize your customers' onboarding experience or establish and provide secure identity verification and authentication services feel free to reach out to us.