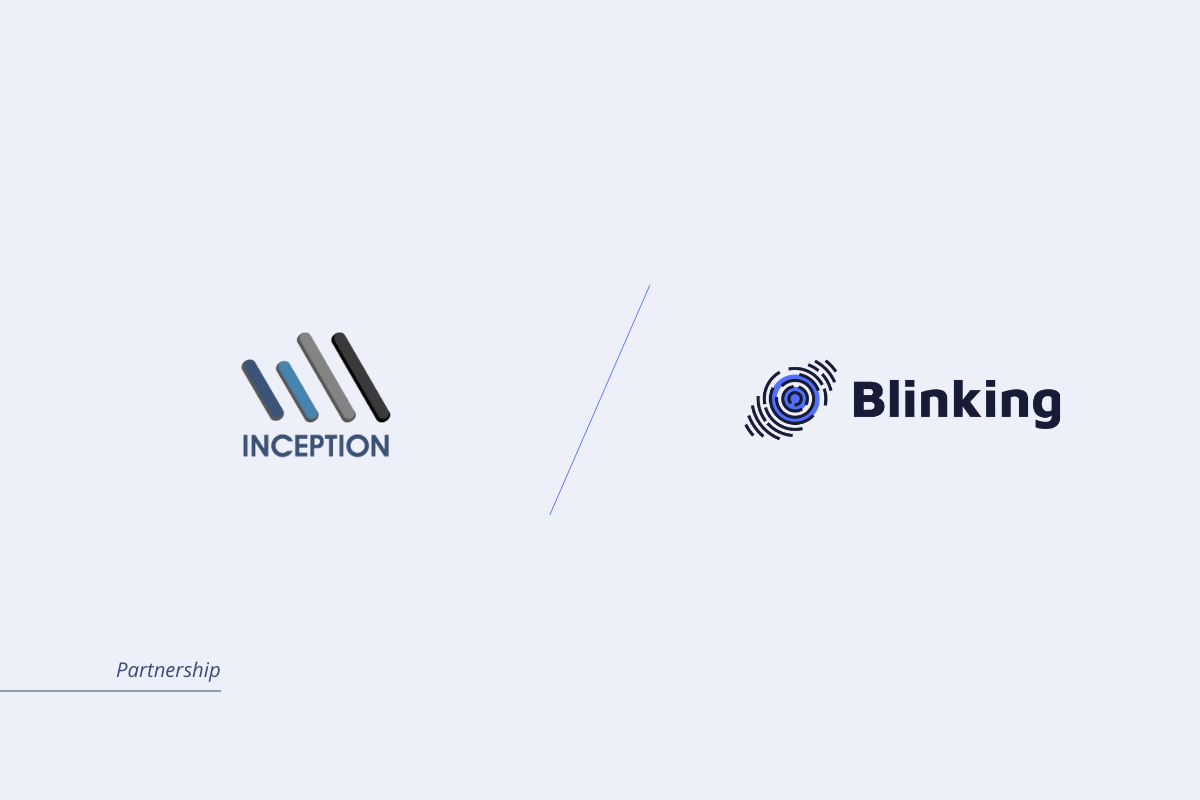 Blinking Partners with Inception to Offer Financial Institutions in Serbia and Region End-to-End Solution for Remote Identification and Contracting
Blinking, a provider of digital identity and rapid customer onboarding solutions, is partnering with Inception, a trusted service provider for qualified electronic delivery and qualified timestamping, to provide out-of-the-box solutions for remote identification and contracting to financial institutions in the Western Balkan Region.
Blinking IDentify platform provides a one-stop shop for online products and processes with maximum security for businesses, when remotely onboarding new clients. Our multi-factor authentication, KYC, and AML checks eliminate the need for businesses and customers to perform unnecessary and repetitive due diligence each time they want to use a new online service. In cooperation with Inception, a certification company and trusted service provider, we will provide video identification together with qualified electronic delivery to the financial industry. 
Inception is a certification authority (CA) and trusted service provider (TSP) that is certified by Ministry of Trade, Tourism and Telecommunications and offers all types of electronic document and messaging delivery to the market including qualified electronic delivery as well as qualified timestamp and remote signing using all types of electronic electronic signatures on smartcards and cloud certificates. Combining qualified electronic delivery, qualified electronic certificates and solutions offered by Blinking, we offer an end-to-end solution for remote signing and remote contracting and identification in accordance with the legal and regulatory framework. 
"Qualified delivery is an important aspect in any regulated business." said Milos Milovanovic, Blinking Co-founder and COO. "When sending sensitive documents to customers, it is critical to not only confirm receipt but also to ensure that the document ends up in the appropriate hands. Blinking and Inception will offer their clients the ability to confirm the identity of the receiving party. We will take things even further and enable complete remote contracting using Video Identification. This service will transform the financial institutions and other industries and will bridge the gap between institutions and their online customers."
"We are a good fit as Blinking is a video identification leader on the market, and Inception is the only certification authority for electronic delivery and hence remote signing. The combination of these two enables the personal delivery of an electronic document for the purpose of remote contracting, not only with qualifying certificates, but also with the help of video identification. This cooperation makes the service immediately usable for financial institutions as well as for all other legal entities." emphasized Jovan Gruber, Inception Co-founder and CEO. 
Our joint solution is available with a very short time-to-deploy and can be integrated into all digital business channels: website, open web applications, as well as mobile and web applications that require identification / auth and remote signature.